dear god, please make my day today more happier than yesterday and please make tomorrow more happier than today.. wahh, hidup semua nak gembira, bila nak sedihnya?? in life, mesti kena seimbang.. ada sedih dan gembira kan.. just like nak buat air, air dgn gula msti kena seimbang. cuba kalau terlebih teh, dah pahit.. terlebih gula plak, alamatnya x lama lg dapat kencing manis lah.. hah, ada paham sekrg.. *main letak je perumpamaan tu.. huhu..
hari ni atie terbangun lambat plak.. tu lah, bergayut x hengat kredit smlm.. br topup, habis rm10.. mula2 sembang x sedar dh lama.. pastu kredit dh tinggal sikit.. nasib ada lg utk buat super saver.. heee.. 2 jam bergayut.. hambik kau.. padahal br seminggu x jumpa and also every nite ek cll.. tp hari ni terlebih plak.. x pe lah, skali skala..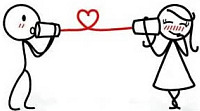 atie ada mse till 12.30.. sementara x buat apa2, jom teman atie blogwalk.. lama sgt x blogwalk.. rindu nk ph terjah bloggers lain.. my old friend yg always jln2 jenguk atie, i will find you all back.. sorry sgt dh lama x update and keep in touch ngn korang.. wuu, rasa serba salah pn ada tp tebalkan muka sbb tau salah diri sendri..

---
Kamar Tulisku, Coretan Diriku, Rentetan Hidupku
---